November, Quality Month
We've never missed the quality month since 1960! 
At JTEKT, we emphasize the importance of quality in everything we do. It's our daily priority, and we want to share this experience with you. 
We've decided to stay true to the principles of "JIKOTEI KANKETSU" and refocus on risk management as a real preventive activity.   
In any process, we build an activity to satisfy customer expectations, but we must also assess and prevent risks. 
The Risk MATRIX: How does it work?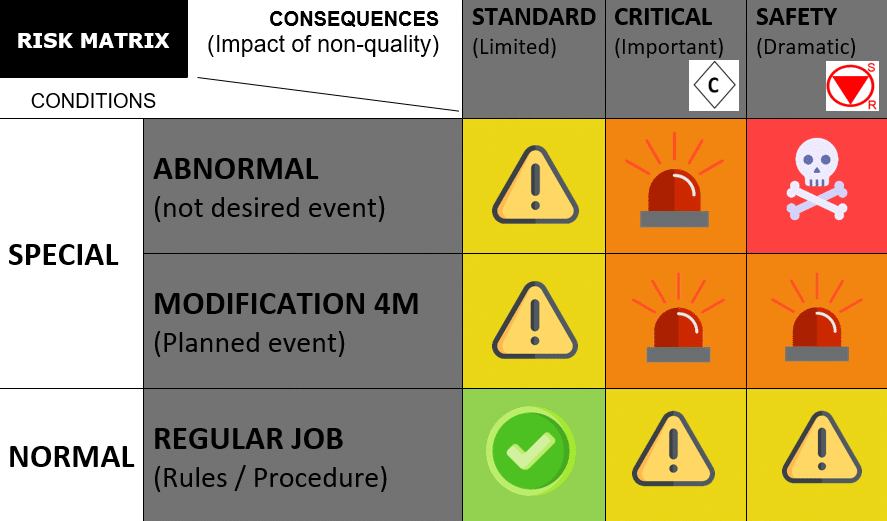 To use the risk matrix, it is essential to identify the conditions under which the activity is carried out in one of the rows of the matrix. Does the activity put me in a normal, abnormal or dangerous situation? 
Next, you need to assess and identify the impact of your activity in one of the matrix's columns. Does your activity have limited, critical or dramatic consequences? 
The risk matrix is a tool that enables us to identify and assess the risks we face. By understanding potential risks and putting preventive measures in place, we can guarantee the best possible experience for our customers and secure the long-term future of our company. 
Prevent, evaluate and positioning are the key to know where you are in the matrix risk and adapt your movement.